Choosing the correct doctor blade for paper machine application is important for problem-free operation of the paper machine and for a high-quality of end product. There are many suppliers with extensive product ranges, often making the choice difficult. So, here are some tips for finding a right doctor blade for your application and optimizing the doctor blade run ability.

The Doctor blade and Roll are two key components to achieving the perfectly matched. A basic principle for the blade material is that under set doctoring parameters the blade must wear in order to maintain blade tip sharpness. Of course, for economic reasons the wear rate should be minimized.
When selecting a blade what is the key factors which must be concern:
Perfect alignment with the roll cylinder.
Angle of blade (Blade tip angle)
Correct pressure of blade needed to roll.
Correct blade design, size and material.
Doctoring system and Holder condition.
Roll surface condition.
EXAMPLE: FOR DRYING SECTION MATERIAL SELECTION
FIBERGLASS for improved blade life, reduced roll scoring over metal blades.
CARBON FIBER for Longest wearing, high flex resistance, excellent cleaning.
METAL/STEEL/ BRONZE still used by some mills.
ABRASIVE for periodic build-up removal. Only on oscillation doctors.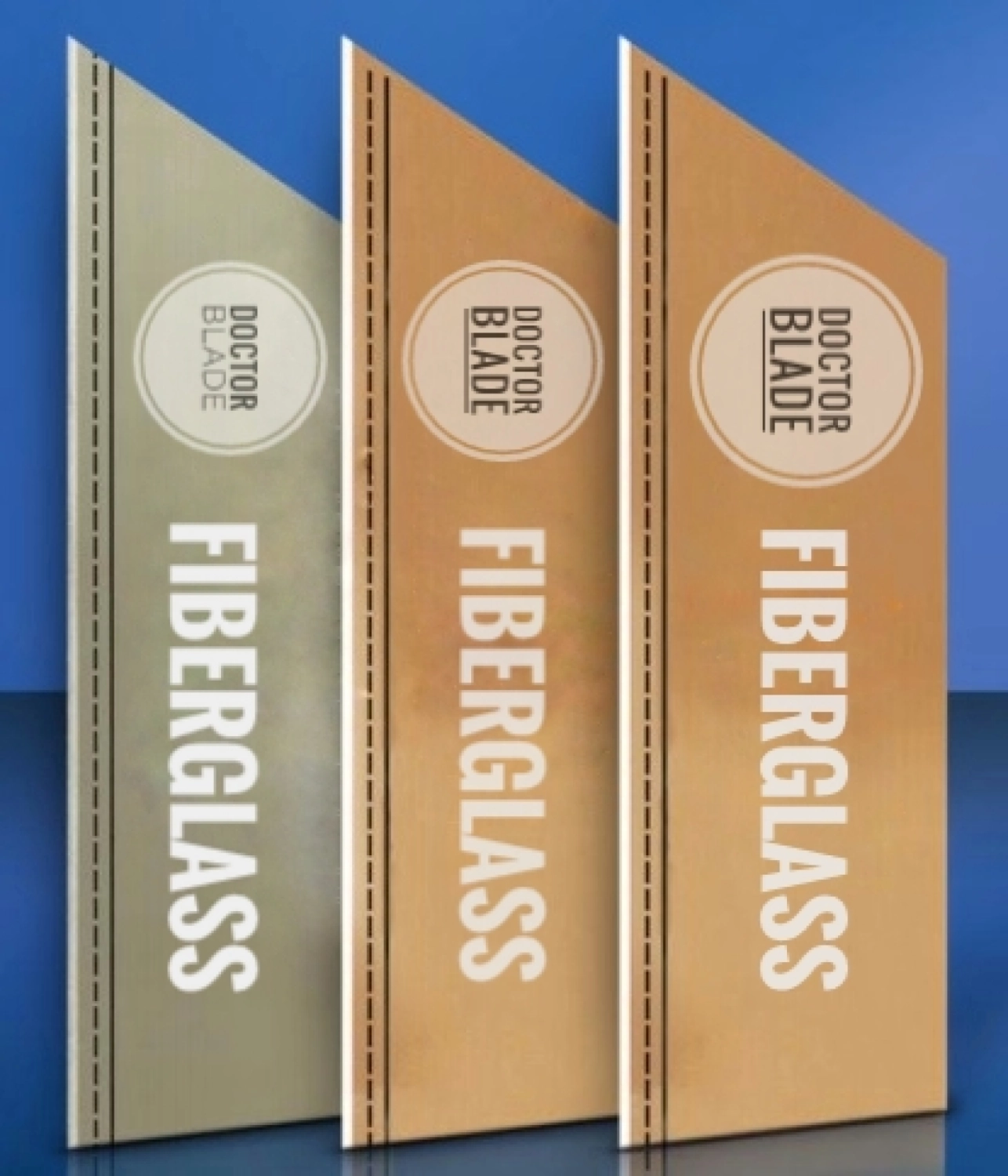 CONCLUSION
Doctor blades have function to get rid of the dirty from the rolls. If it fails to work, the following problems will be happened:
Sheet break.
Quality & quantity of production.
Short lifetime of fabric.
AS WE KNOW: Sheet break, Quality of production and Short Lifetime of fabric it effects with COST of Production.
THEREFORE, IF WE CAN USE CORRECT BLADE MATERIAL SELECTION ON ANY POSITION IT MEANS WE CAN SAVE LOSS TIME AND COST OF PRODUCTION ALSO!!
WESTON's SERVICE
A team of service experts is available to help ensure the correct blade material selection, in addition we can focusing on parameters including blade loading angle, pressure and holder alignment, to enable the trouble-free operation of this equipment for the customer.
The specification of the correct blade for each position and operator training are essential.
PLASE DON'T HESITATE TO CONTACT US!! WE READY FOR SUPPORT YOU.